TL:DR: Let teens decide for themselves.
Time published an article on Thursday by Daniel D'Addario, titled 'Love, Simon Is a Groundbreaking Gay Movie. But Do Today's Teens Actually Need It?'. Twitter has already kindly blasted the life out of both D'Addario and Time, but here are my two cents anyways. Yes, I do recognise that Love, Simon and the book it was based on (Becky Albertalli's Simon vs. The Homo Sapiens Agenda) aren't Australian, but this is important.
In a nutshell: stop telling teens what they need. More broadly, why should this even be up for debate? Did anybody question the necessity of any of the hundreds of non-Queer young adult films from the last decade or so? Not that I know of. So why should anybody but teens have any say in whether a Queer film for teens is necessary?
Let's break down this article to highlight how wildly problematic it is. And for clarity, the New York Times published an engagement notice for Daniel D'Addario to one Jacob Schneider, which would indicate that he is not heterosexual, so let's just keep that in mind as we unpack the mess that is this 'critique', because Twitter was flooded with a lot of assumptions about the 'straightness' of the author, which is incorrect.
Mess 1:
'There's a precedent for stories about gay teens coming into themselves. At the movies, films with lofty aspirations, from Oscar winner Moonlight to Cannes favorite Blue Is the Warmest Color, have made stirring and provocative art out of growing up–both what it's like to discover your sexuality and how to reconcile it with the rest of yourself as you becomes an adult. This year, Call Me by Your Name, a delicately made film about a teenage boy who learns valuable lessons after having an affair with his father's assistant, was effectively welcomed into the canon when it was nominated for four Oscars.'
Yeah, nah, mate, one quick thing, the Oscars is not the leading body on what makes a Queer film good. Cheers.
Mess 2:
'As Simon, Robinson is both effortlessly charming and brusquely masculine in the way of teenage boys. Simon is a drama club member, yet he looks incomplete without a lacrosse stick in hand.'
Sorry, what? What does this even mean? What does 'brusquely masculine' mean? So what if he likes drama and lacrosse? Is he incomplete because to be 'masculine' you have to like sports? Is this because the actor, Nick Robinson, isn't Queer? Are we trying to give him pats on the back for managing to retain his precious heterosexual presenting masculinity whilst playing a Queer character or like, did I miss something? I'm not even going to get started on the casting of a non-Queer actor here, but WHAT IS HAPPENING?
Mess 3:
'Plenty of gay kids are supported by those around them, but how many are applauded and rooted on by the school en masse, as Simon is, as they seek love?'
Right, so basically, Dan, my friend, you recognise that it is almost unheard of for a Queer teen's quest for love to be actively supported by their school peers, and yet still think that this movie is unnecessary? If you're trying to say that this movie is unrealistic, then pull up a chair while I explain to you why High School Musical also doesn't reflect the 'average' American high school experience. Next!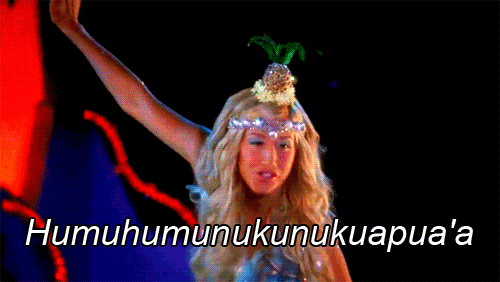 Mess 4:
'The movie faces a double bind. Young queer people in bad situations, for whom it could represent a meaningful piece of affirmation, might well find its stabs at relatability fairly ludicrous. As we watch Simon's nurturing parents giving him a new car, parked outside their picturesque suburban home, he intones in voice-over narration, "I'm just like you." Sure thing, Simon! But those kids who were met with support when they came out are probably too sophisticated for Love, Simon–so much so that its vision of how good it feels for a masculine, traditionally attractive bro to receive encouragement might not resonate at all.'
Hi, yes, me again. You seem to be under the illusion that ONE Queer movie should be enough to represent ALL Queer teen experiences. The fact that Love, Simon doesn't reflect ALL teens is not the issue. The issue is that there is literally only ONE Queer mainstream YA film. Solution: MORE FILMS FOR ALL THE REPS A MILLION TIMES OVER.
Mess 5:
'Can a love story centered around a gay teen who is very carefully built to seem as straight as possible appeal to a generation that's boldly reinventing gender and sexuality on its own terms?'
Listen up teens, stop not looking stereotypically Queer but also stop looking stereotypically Queer because you're confusing Daniel and he doesn't like any of you being happy or sharing in anyone else's happiness because being Queer is terrible alright? *this was sarcasm, please don't troll me*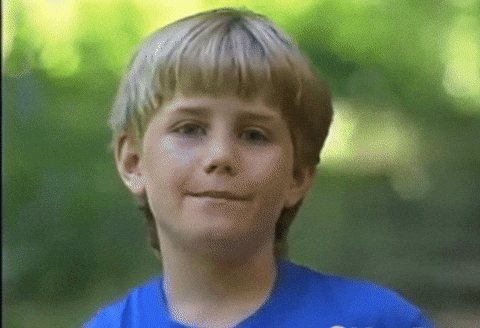 Mess 6:
'There's no reason that the first gay romantic comedy for young viewers necessarily needed to look so much like the pat, flat rom-coms with which today's teens are barely familiar.'
There's literally no reason for your article either Daniel, but here we all are anyways. Movies don't have to be art house Oscar nominated confusing puddles of sad feelings in order to be important. Don't like it? Go make a bunch of Queer YA films with different styles and themes. THAT would be a million times more helpful than complaining that Love, Simon wasn't your fav film.
Mess 7:
'Adult audiences may be best equipped to judge the movie based on what it would have meant to them had it come out when they were teens, which is: a lot! The culture, even a decade ago, was awash in anti-gay rhetoric and messaging, from shows like The Office to movies like The 40-Year-Old Virgin. Love, Simon is a corrective to that, presenting a universe in which being gay is, finally, O.K. What a lovely thing to hear in a world that's constantly telling you that you don't fit in. But that's precisely the problem. Kids like Simon, in 2018, already have a good shot of fitting in. They don't need this movie. Will they look up from Netflix to notice that it has premiered? Love, Simon feels like a film responding to an entirely different culture, like one in which gay marriage was never legalized. That decision both acknowledged that equality for gays had won the day and opened the door for far more interesting and challenging fights, ones the next generation will lead. Movies that integrate those stories are ones worth anticipating with relish. Love, Simon, by contrast, simply feels like looking back in time.'
Nah, the problem is that you must be in living in a lovely bubble of tolerance and acceptance, Daniel, but a lot of Queer teens (and adults) are not. The culture we live in is still homophobic, transphobic, biphobic. To suggest that this movie is not needed in our society simply because same-sex marriage was legalised in America, is as confusing to me as defined gender roles. Firstly, your view is extremely white, gay, cis-male focused. Just because white, masculine gay men can now sometimes be accepted by their school peers and live happy lives in no way means that the Queer community has won 'equality'. Secondly, our 'interesting and challenging fights' do not exist for your or anyone's entertainment. You should not look forward to movies about Queer trauma and suffering 'with relish'.
If being Queer in America had really progressed to 'the norm', this article would have never been written. The very fact that it exists, is proof that being an LGBTQIA+ teen is still treated as something that the whole world feels entitled to an opinion on. Critique the film in the same way you would any other YA rom-com. Critique the plot, jokes, pacing, whatever else films are made of (sorry, I do books, I have no idea).
But let teens decide for themselves whether this movie is important to them or not.
LEAVE SIMON ALONE.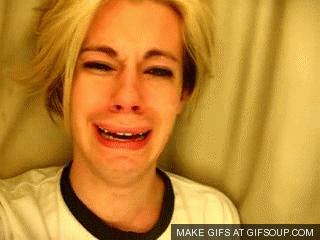 Love, Stacey.